Pinterest will soon launch a visual product recommendation feature for fashion and home decor pins.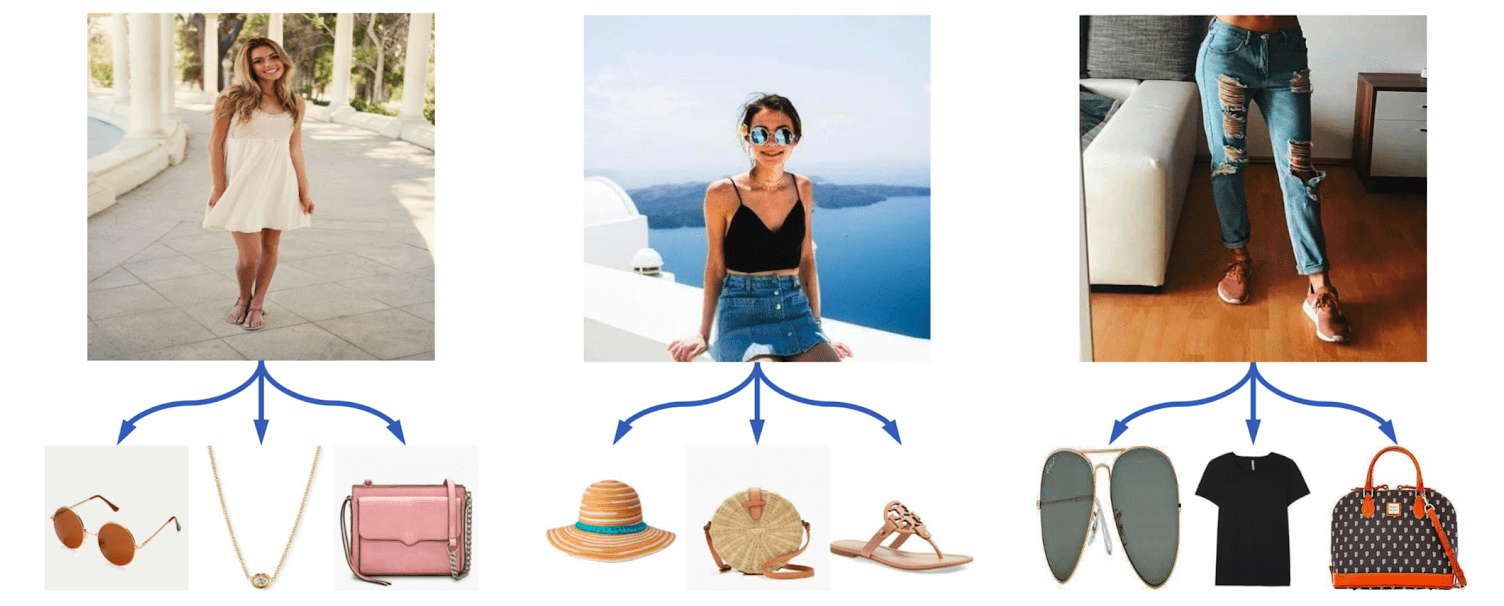 Contextual Recommendations
The Pinterest Engineering Team recently announced a new feature called Complete the Look for fashion and home decor pins. The idea behind it is to use contextual image recognition to find and recommend pins related to the one you're viewing. The feature will broaden e-commerce capabilities by recommending products in addition to standard pins.
"In the latest development to derive recommendations for inspiration and shoppable products, we've built Complete the Look, which leverages rich scene context to recommend visually compatible results in Fashion and Home Decor Pins. Complete the Look takes context like an outfit, body type, season, indoors vs. outdoors, various pieces of furniture, and the overall aesthetics of a room, to power taste-based recommendations across visual search technology."
-The Pinterest Engineering Team
Get Started with Your Own Catalog
In order for products to available on Pinterest, you'll need a Pinterest business account and a compatible product catalog. WesData can create this catalog for you and refresh it automatically whenever your products change. Click here to get started with your Pinterest product catalog.
Full Announcement
For more details and the full announcement, visit the Pinterest Engineering announcement.