Introducing Shoppable Ads on Google Images
Earlier this month Google introduced shoppable ads on Google Images, presumably inspired by Pinterest and Instagram, and adding to its growing list of shopping opportunities across other properties like YouTube.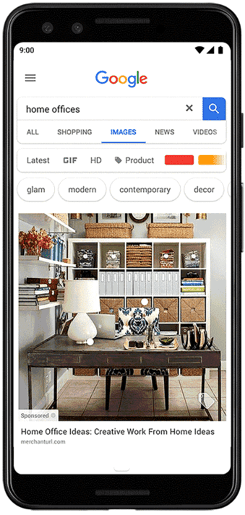 The idea behind the new offering is to capture audiences earlier in the search cycle for certain types of searches. Similar to how someone might search for home office ideas on Pinterest or Instagram, Google images may offer similar inspiration, now accompanied by actionable shopping ads from relevant advertisers who have a valid feed in Merchant Center.
Read the full announcement at Merchant Center Help
Contact us today to get your own optimized Google Shopping Feed.